---

Canadian universities preparing for in-person classes from this September
After a standstill year of classes in various educational institutions which saw the rise of virtual learning, students will once again be walking on the campus of universities and colleges come this fall as majority of Canada's population is scheduled to be vaccinated by the end of September.
Dr. Bonnie Henry the provincial health officer for British Columbia has advised all the presidents of public universities and colleges to be prepared for a complete return to on-campus education.
"I'm encouraged by Dr. Henry's advice that a return to in-person instruction can be done safely this fall for all students, staff, and faculty," said Advanced Education Minister Anne Kang in a statement.
"In fact, it's important to do so for people's well-being."
"This year has been incredibly hard, and I've heard from many students, faculty and staff who are eager to return to campus when it is safe," said Kang.
Although there are apprehensions about returning this fall most are eager to return but safety is of utmost priority.
"At every step, we're going to be working with Dr. Henry and all our partners to make sure the right measures are in place to keep people safe," she said.
The transition to online classes has been tough on many students. All that a student wishes for is a university experience where they get to make new friends and experience hands-on education.
All universities have taken precautionary measures and will monitor closely and maintain the safety of students and staff.
International students are allowed to go to their respective universities as long as they have a COVID-19 readiness plan
The priority is safety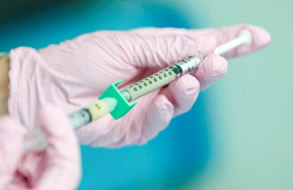 Keeping the health and safety of staff and students in mind the University of British Columbia is preparing to welcome its students. In order to safely manage the students and its accommodation it is closely working with the health officials with regards to onsite immunization and quarantine arrangements for international students.
The president of the university and the vice-chancellor said, "We look forward to seeing our UBC community return, making our campuses vibrant once more."
Similarly, many other colleges and universities in other provinces are expecting to deliver majority of the programs in campus by September which is an encouraging sign for international students aspiring to come to Canada this year.
Canadian universities preparing for in-person classes from this September